How to experience Jellyweek — locally and globally
Preparing for Jellyweek is like taking preparations for a journey. It's time for a quick check-up wether all essential things are in your suitcase. Then our common glocal collaboration trip can get started, wherever we are. How exciting! LET'S JELLY LOCALLY It's amazing, how many beautiful, enormous and spontaneous events are organized by around 200 hosts from 37 countries in 6...
10 tags
Weaving a glocal net of collaboration
JELLYWEEK 2013 IS OPEN FOR REGISTRATIONS It's exciting and a new beginning. You can register to the next WORLDWIDE JELLYWEEK, which takes place from 14th to 20th January 2013 all over the world. Everybody, who likes to explore collaboration with his local community and who wishes to connect with collaborative people from all over the world is invited to join the adventure. In the last...
CALL FOR CONTRIBUTIONS: Dynamic map for the... →
arnodmental: Hey guys, The Jellyweek 2013 event is approaching, and this year and forever after, communities and people that want to participate will have a more real-time / simpler way to make their project visible. Previous years, registration happened on a google hosted Google Map and google spreasheets, now we chose Usahidi to make it more powerful, visible, open, interoperable. Usahidi is...
PROUDLY PRESENTED: Jellyweek Crew Part 3 / Zofia,...
Yeah, the Jellyweek crew is completed: We are happy to present finally today the third part of the crew: Zofia, Beatriz & Annemarie from Italy, Spain & France are providing their statements for you: Who I am? What's my vision for the next Jellyweek? How I will travel to the Camp location in France? And what is my vision for the Camp in September? Very promising answers. Zofia Maria...
PROUDLY PRESENTED: Jellyweek Crew Part 2 / Xaver,...
After the first part of the crew with Leslie, Bert-Ola and Leila today the second part is presented today: Three times more experiences, skills, energies and visions are included into the Jellyweek crew to make things grow. Again four simple questions for them: Who I am? What's my vision for the next Jellyweek? How I will travel to the Camp location in France? And what is my vision for the...
PROUDLY PRESENTED: Jellyweek Crew Part 1 / Leslie,...
From 2nd to 9th of september the international Jellyweek Crew will gather for the first time at the JELLYWEEK SUMMER WORKCAMP in the south of France. It will be a very important moment for the Jellyweek movement, when people who mostly experienced together the first Worldwide Jellyweek in January 2012, but who didn't meet each other personnally before, will come together with their...
JELLYWEEK SUMMER WORKCAMP is coming
JELLYWEEK SUMMER WORKCAMP is coming to the South of France and wants you to join the powerful international core team for the cocreation of Jellyweek 2013. JELLYWEEK SUMMER WORKCAMP is about innovation, cocreating processes and structures for global collaboration and of course the meeting of extraordinary people: It will be a week to build up a committed international team with a strong shared...
"My #JELLYWEEK!" - The call for your tiny video...
Willi Schroll Uncountable experiences, insights, impressions – show it in <2 minutes! After a week to relax a bit and going back to business for Anni and me … now is the time to celebrate what you have done during this week! Share your experiences! Please show us, what you have seen and felt, insights, impressions, stories.  Please do it in 30-120 seconds So that everyone can...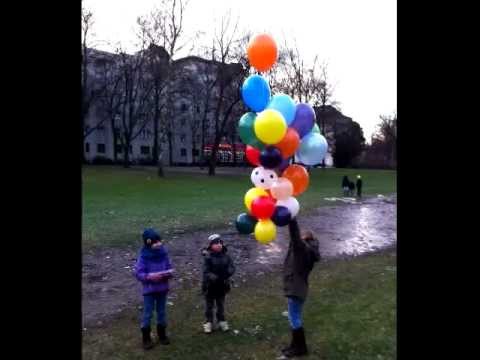 Welcome to Berlin & Coworking Hack Day #2
co.up, Berlin We ask all Jellyweek people for blogposts related to Jellyweek and global community building and colaboration. Do you want to describe your special Jellyweek experience? Do you want to write a resumee on what Jellyweek is all about for you? Do you want to present a great project to the Jelly World? Thanks to deskmag for supporting the publishing. Send your blogpost submissions (no...
#JELLYWEEK MANUAL PART 3 : Livestreams, Workpads &...
Anni Roolf, Willi Schroll Now we provide you the last part of the manual. We know, it's complex, but global collaboration isn't a small exercise. It's very exciting to check out new paths on a global scale. Livestreams & google hangouts : intense connection If you want to broadcast your jelly via livestream, we encourage you to register at livestream.com as we have...
#JELLYWEEK MANUAL PART 2 : Jelly partnering
So let's continue with a very nice topic : Jelly partnering. Would you like? The partnership can be existing temporarily during the #JELLYWEEK. For sure it's also possible to create a sustainable relationship, if you both like to continue to collaborate after the event. How enabling this ? Your part Please choose your favourite partner on the JELLY OVERVIEW (introduced in MANUAL...
#JELLYWEEK MANUAL PART 1 : All Jellies & Projects
Anni Roolf, Willi Schroll These last three weeks of organizing JELLYWEEK 2012 have shown incredible dynamics behind the scenes too. The challenge in one sentence: Building up a social information architecture to enable all the participating jellies around the world to connect, coordinate, discuss, collaborate and possibly let new partnerships and projetcs emerge. Now we introduce step...
JELLYHACK : 36 hours global marathon of design &...
You like coworking and something troubles you ? You want your workspace to be more fun, creative and crazy ? Submit your issues and ideas on Twitter, using #jellyissue. You are creative ? You have talent (or not) ? Jellyhack is a 36 hours marathon during which hackers and designers will give birth to anything that comes to their minds to adress these problems. Let's...
VIBRANT NEWS: statistic. visions. press. window.
PLAIN STATISTICS 1 WEEK BEFORE 9 jan 04:51pm UTC EXCITING WISHES & VISIONS OF PARTICIPANTS FOR A GREAT #JELLYWEEK. PART 1. TO BE CONTINUED »Let's unjelly!« Swenst / Antwerp / Belgium »Share, learn, work and have fun.« The Works / Prague / Czech Republic »I hope that we will be able to create a viable community as we all share common values. JellyWeek is just a brilliant way to meet...
Annette Morris about ESSENTIAL INGREDIENTS OF...
Thanks to Annette Morris (#JELLYWEEK ambassador #FRANCE) for this interesting blogpost about the ethos of jelly. Everyone, who wants to share important thoughts about jelly, coworking, collaboration, global community building and other topics connected to the idea of #JELLYWEEK is invited to create a post! »»»» JellyWeek is inspiring people all over the world to get involved...
2 tags
Awesome: Up to now 62 jellies from 22 countries...
Time for a little update! Currently we are working on some lightweight solutions to support all the jellies around the globe. Since the jellies are scattered on a planet, which is not a cube, but a globe we think a lot about conflicting timezones etc, and how to organize without too much organizing. Thanks to Willi Schroll (actually a trend researcher and strategist from Berlin) for joining the...
11 tags
Discovering the sense of global coworking
Everybody, who's observing the fast growing coworking movement, is amazed about its global broadening. Coworking seems to answer to some unfulfilled needs of people from everywhere. The economical, political and social shift of structures in a globalized world makes people from everywhere think about how to organize themselves and their surroundings in a new way. Coworking is connecting the...